Inbound Marketing Company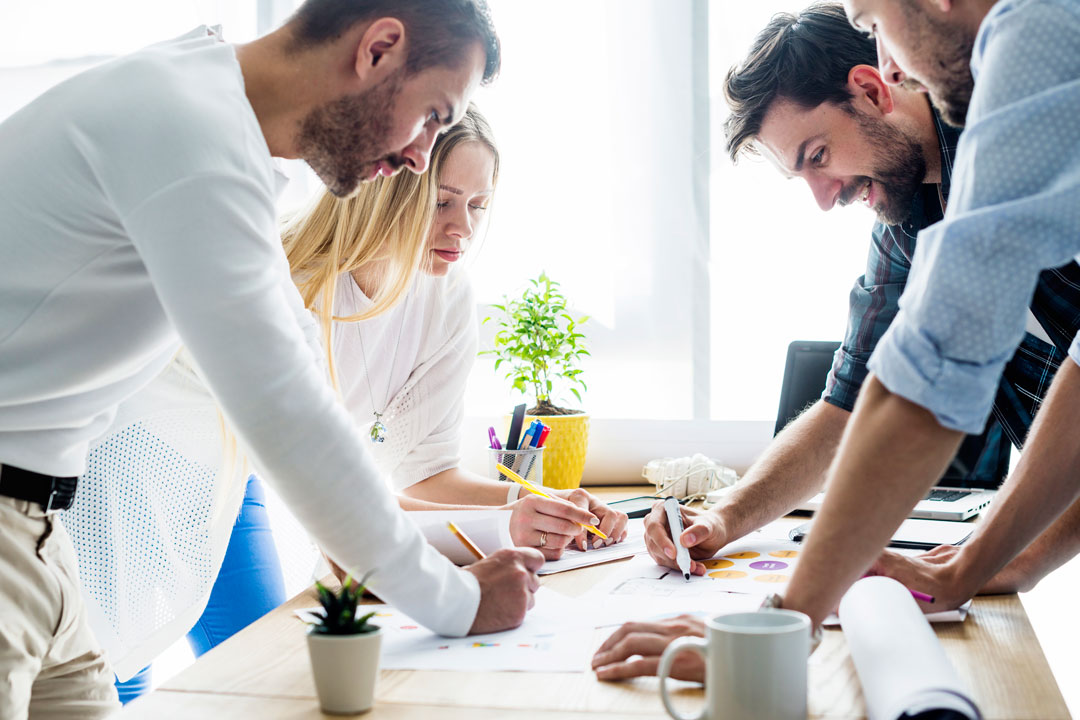 There are two types of markeing –
Outbound Marketing and Inbound Marketing.
Inbound marketing is a kind of marketing which is based on attracting and converting audience organically & boosting the sales funnel with more qualified leads. It's work on providing the valubale content to the buyer persona, which make them attract & engage, which lead them to close.
In short words, Inbound marketing is all about the adding value and giving solution to targeted buyers, which helps them acheiving their goals at any stage while working with you. Generally people dont like to bother by something which is not of their interest. Inboud marketing helps companies get found when people are looking for them opposed to attempting to intrupt people when they are not in search of that product or service related to your.
Inbound Marketing majorly focus on creating quality content, which can hold and engage the prospect when they searching for something which you have. People already searching a answers, solutions and products online & if they are searching for your product or service, there is no doubt that they also get hanged by your competitor content as well which creates a dilemma of choosing the right one.
By aligning the channels content according to your customer interest you can able to attract more inbound traffic that you will be more easy to convert & close.
Inbound Marketing Methodology:
There are 4 stages of inbound marketing which are Attract, Convert, Close and Delight. Let's have a look into these
Attracting customers is the first step in Inbound marketing. At the first stage, the prospect is looking for a content to help them solve the problem. In this stage, your organization should create the right content, at the right place and make it deliver at the right time through the use of SEO, Blogging or social media marketing.
In B2B marketing, reaching out to a large number of people isn't the goal. Reaching out to the right traffic is. Research is done on what their challenges are, solutions to these challenges and business goals, based on demographic and personal information.
Here are 4 important tools that we use to attract the 'right' customers:
Blogs
Search Engine Optimization (SEO)
Customized landing pages
Useful content across social platform
Once you attract those right prospects, now you need to convert those to leads by obtaining their contact information on a landing page. At this stage they need the premium level content which aid their decision making journey. This helps information they are looking for & the contact details of them which you need for effectively marketing in future.
Once the 'attract' stage is in motion, the second step is to convert these visitors into leads. We do this by gathering their contact information like email addresses and such. Remember, contact information is your online currency. To convert them into buyers, we produce highly informative content in forms like eBooks, whitepapers and brochures. Valuable information is a great way to ask them to provide contact information through form filling.
Here are 4 important tools that we use to convert these leads to customers:
Forms
Calls-to-Action (CTA)
Growth hacking techniques
Contact information
This is the stage where prospects converted into customers. In this stage, specific marketing tools like email marketing, lead nurturing, & social media monitoring are used to ensure that correct lead to be handled by sales at right time. If you are into B2C, you can use these channels to educate the prospect when they are ready to purchase.
The next step is to convert your 'right' leads into buyers. How do we do this? By using certain marketing tools created to close leads.
Here are 4 important tools that we use to close leads:
Customer Relationship Management (CRM)
Closed-loop reporting to sales teams
Lead nurturing workflows
Automated sales information content
After making the prospects to clients, they still need to engage through dynamic content, social media and trigger marketing. The goal of delighting or engagement after sale is to turn the clients into promoters of your brand and business. Don't forget that the most satisfied customer can be the biggest advocates for your brand.
The goal is to provide noteworthy information, whether they are visitors, leads, new buyers or existing customers. The end stage doesn't end with the paycheck; inbound marketing is a continuing process engaging your customer regularly to show that your business cares, and to hopefully convert them into promoters of your products and services.
There are 4 important tools that we use to delight customers:
Surveys
Smart Calls-to-Actions
Smart Text
Social Monitoring
Our Inbound Marketing Services includes
No one can do perfect Inbound marketing without knowing perfectly who their customers, are what they like, which age group are they from, how they spend their time and many more. so we cannot build a customized inbound strategy without fully acknowledge all of these questions. In BainBow, to know or to make a buyer Persona we do in depth surveys and interviews to understand them, which assure that we are creating & trasmitting an engaging content to them.
Content is a king in inbound Marketing. It works as a backbone in any organization who has a most online presence. BainBow has well skilled team includes content writers, designers who makes the content so optimistic and engaging that drives more traffic across your all digital marketing channels. Let us develop a custom content marketing strategy that helps your digital platform filled with valuable traffic.
Most of the people are now more active on social media than before, so the channels like Facebook, Twitter, Linkdin & Instagram are most important & can drmatically increase exposure of your company.
We have a different team setup who are actively monitoring our existing clients social media accounts and promoting the content according to their buyer persona. Our team always looking to create something radical because in social media imagination is necessary & will be the only way to be a successful.
It is a evergreen tool of marking since a long time & effectively helps you in broaden your reach. If we use it properly it can take your business to the next level.
In BainBow, we send emails to different persona based on their behavior, this can be done with the help of our automation one can send well drafted email of Thank you note when someone reach you or buy from you or a personalized email when someone drop his contact while visiting on your webpage.
No company go ahead without any solid plan, our team go along with a vision of your company and make a solid tactical plan for your further development in Inbound sales
Always remember content is a king, and it is most vital part of your website- It will attract more visitors to the web page and convert them to leads. If your content is to the point and have all the information which your prospect seeking it will bring best results for your business.

We generally heard a lot about the inbound in some videos & blogs, but we always used to think it as a digital marketing. But when we received the consulting from BainBow it was the exact same which I heard and learned about inbound marketing. Not even the consulting they did the same things practically, now we have well qualified leads in our sales funnel and our team can able to mature about 90% of them. They really nailed the term inbound marketing.

I came from Canada and opens up a business of food Cafe. As I was pretty familiar with Inbound marketing which i really indeed to do for my business, As you know finding a company who have a trainned staff for Inbound Marketing is really tough job. I always used to search on internet or through referals for Inbound marketing companies & at last my reasearch ended up with BainBow. They have an expert team in digital marketing & more in Inbound marketing. I always used to see a wisdom in their work, they are really a professionals in their field even I learned a lot from them during the process of inbound in my company, which is really a great thing. Thank you BainBow for helping my business.

We once hired one of the best digital marketing company in punjab for our business, the results were good no doubt. That time we were not familiar about the term inbound marketing. Thereafter when we were contacted by one of the BainBow team member, we got to know about the inbound marketing which makes the business process smooth & simple that our employee are not doing hard work to convience the client. Further by delighting customers after sales service improves our business cycle. I must say to one who is reading this and thinking about the inbound marketing, just go with them. Forget about digital marketing words it's now old fashion.

I have my website done by the professional team, website looks so nice and systematic but the only problem is that I am not able to fetch more enquiries online before I ended up with BainBow team. They analyze & concluded that the major problem was with SEO, my website SEO was so poor that I was lacking behind low competitors. Even my website ranked on third page of google on some hot specific keywords. When I was on my first meeting with BainBow, they presented the full strategy of SEO in front of me. I must say good things takes time which is what happened their, gradually enquiries were incresing and now I have enough enquiry throughout the day that I dont need to think about how I can grow.
We would love to hear about your business and how we can help, schedule your FREE 1 hour consultation today. Lets connect!