Build your brand in a professional network. Use LinkedIn to establish credibility
LinkedIn Marketing Company in
Ludhiana, Punjab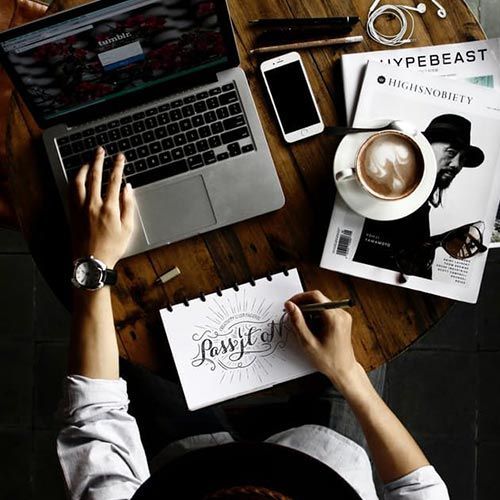 LinkedIn is a goldmine for businesses. It is one of the most popular lead generation networks for both B2B and B2C companies. LinkedIn has more than 675 million users in 200 countries with 30 million registered companies. This makes it a perfect social networking platform for businesses.
It is the number one channel to distribute content and the most effective B2B lead generation platform. Businesses report that over 80% of social media leads come from LinkedIn
You can connect with businesses, engage with the community, and improve your brand reputation. This can turn out to be challenging. If you are new to LinkedIn marketing, you need to hire a LinkedIn marketing in Ludhiana, Punjab. It will save resources and will help you get started immediately. You don't have to spend resources on testing and tweaking.
Building LinkedIn for Growth
Connect with passionate professionals and grow your brand.
Organic strategies can lead to consistent growth in the long term, leading to better opportunities for growth.
We connect with your audience to create powerful engagements, putting your brand in front of a relevant audience.
Paid advertising opportunities can fuel growth exponentially, allowing your business to grow faster while producing leads that are most likely to convert.
Leverage online advertising for increased exposure while our experts produce the lowest CPC possible.
As your business grows, your LinkedIn company page becomes a great opportunity to recruit the best minds and talent.
Position your brand with the right channels and build a following by connecting with influencers and key professionals in your industry.
Why Choose BainBow as Your Linkedin Marketing Company?
BainBow is a social media management agency headquartered in Ludhiana, Punjab. It offers wide range of services and serves both B2C and B2B clients. It serves all types of industries including eCommerce, healthcare, real estate, nonprofits, and several others. They create a customized marketing strategy for their clients so it doesn't matter what industry you are in, you'll get a customized marketing plan that will be perfect for your business needs
Besides, they offer a wide range of other marketing and advertising services including email marketing, SEO, PPC, content marketing, consultation, and more. BainBow has customized pricing which makes it suitable for businesses of all sizes including small businesses with limited marketing budgets
We would love to hear about your business and how we can help, schedule your FREE 1 hour consultation today. Lets connect!