Social Media Marketing Company in
Ludhiana, Punjab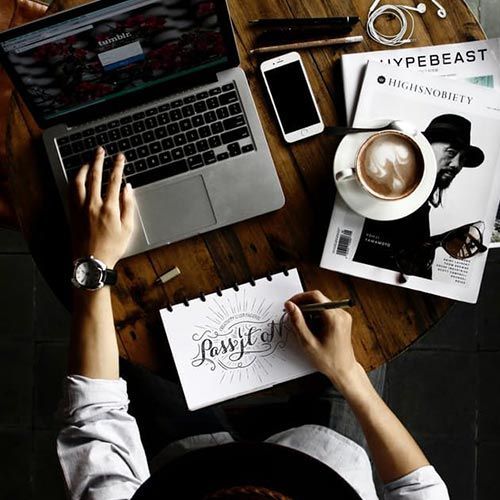 Social media is a golden opportunity to talk to your existing and prospective customers, engage with those who will shout about your brand and it's now an important factor in ranking well in search.
It's also one of the most rapidly changing marketing channels, with new features and updates constantly being released by the likes of Facebook, Twitter, LinkedIn, Instagram, Pinterest, Snapchat… It can be hard to keep up, or even know where to start!
Finding the right social media marketing company in India isn't easy. Today, anyone can create content and post it on LinkedIn, Facebook, Instagram, Pinterest or Twitter. But not everyone can strategize, create a plan engaging creative content, track results and provide insights on what to do next.
That's the job of our social media marketing team who have all the experience needed to make the most of your profiles – whatever the nature of your business.
Social Media Help you in Provide
everything you need to make your business shine on social media, with a full marketing strategy across the India and the rest of the world.

Most Social Media platforms allow you to create a free account, and the cost for marketing is generally cheaper than other offline marketing methods . Making the most out of your campaign ultimately comes down to strategy, so be sure to consult a professional before making a move. Our Social Media experts will help to work out the best strategy and get the best results for your business.

With the right social media marketing strategy, you'll see an increase in traffic to your website without steep costs. Like other marketing methods, the aim of SMM is to raise brand engagement and awareness. The key is targeting the right audience and demographics, rather than just getting followers. Social Media Channels have excellent tools for this, as they allows businesses to target their advertisements to certain demographics, location and interests.

Brand awareness is vital, and many companies invest thousands to increase their popularity on the Internet. A new technique is the use of influencers and models to promote your products and services, though it is important to balance these promotions with other strategies.

Many people research products and services before purchases, which is why feedback and reviews are very useful in social media marketing. User engagement and popularity drives feedback, and can enhance your reputation and likability. Companies with lots of reviews online, including sites like Glassdoor, Yelp, and Facebook may see improvements in their reputation
Choose Us As Your Social Media Marketing Services Company
Using our combined Social Media Marketing skills, and proven industry-leading techniques, we build thrilling Social Media Marketing strategy that give your brand presence, humanity and results.
Research is the crucial-foundation for a strong and results-driven social media campaign, and this is exactly how we work; with strong, continuous, thorough and hyper-relevant research to get you the results you need.
Creating beautifully-designed and engaging content that speaks directly to your target audience is key to staying relevant and driving sales. Whether it's beautifully written copy or creative visuals, our expert team of designers and developers will create top-quality cross-platform content that tells your brand story the way it should be told.
Keeping your social community engaged is priority #1, whether it's through the good times or bad. This is key to building & maintaining a loyal and trusting relationship with your audience, and we are the experts in keeping the balance between your community engagement and your core business goals.
Social Influencer Management
We know the power of networking. Through our years in the business, we have made some amazing connections with some seriously influential people, and we have strong & tested strategies for building, maintaining and utilising the connections we build. Executed with authenticity & creativity and tailored for your unique business needs, I Need Social expertly manage your social influencer engagement from introduction to analysis.
Social Media Advertising Management
Contrary to the common marketing approach, I Need Social don't storm ahead out-spending your competition, we out-think them instead. We work hard to look for unique and successful opportunities to advertise your brand across the Social Media platforms, by putting more relevant and conversion-focused eyes on your ads, and keeping the monthly spend as low as we can.
Social Account Management
Trusted & reliable, our Social Media account management services are second-to none. With expert insights, professionalism and flexibility, I Need Social seek to build lasting and successful relationships with our clients, and we do this by ensuring your confidentiality and confidence in us is never mistreated.
Social Media Marketing or SMM is a digital marketing strategy used by marketers to advertise, promote, and connect with customers and prospects over various social media platforms. The internet offers any business several social media platforms like Facebook, Instagram, LinkedIn , and YouTube to advertise their services or products. Moreover, Social Media offers a large pool of potential customers that help in increasing website traffic and increase business conversions.
An effective social media marketing strategy can not only help in increasing website traffic but also contribute to increasing brand value and help create a brand image for your business. Moreover, having a social media page on any or all platforms provides customers and prospects a channel to interact with you directly and provide you with queries, feedback, or ideas that can help you improve your quality of products or services.
Social Media is a powerful communication tool that is often underestimated. Having a social media presence and exploiting it regularly can help your business reach out to thousands of new prospects every day through engaging content in the form of social media posts that provide information related to existing products, the launch of new products, business updates, and many more.
BainBow has years of experience and helps you utilize all social media platforms and their advantages to your benefit. Our experts dedicatedly strategize effective and targeted social media marketing plans that include engaging posts, stories, and advertising campaigns across several platforms. This helps redirect the audience to your website, increasing website traffic and conversion rate for your business, increasing sales.
Types of Social Media Marketing
Facebook is the most powerful social media platform, offering over 2 billion users as prospects for your business. According to your business niche, the social media marketers at Inspiring Brands strategize targeted social media plans and provide several posts, advertising, and engagement plans.
These plans are executed seamlessly to redirect users to your website, increasing traffic and conversions. Moreover, our experts delve into extensive market research to identify your target audience and create personalized posts to engage them to increase brand engagement and improve the brand value. The wide variety of users on Facebook provide the perfect target audience to grow your business effectively.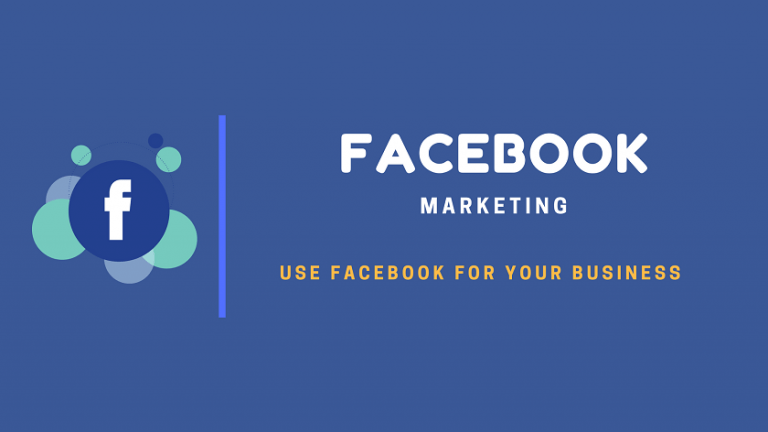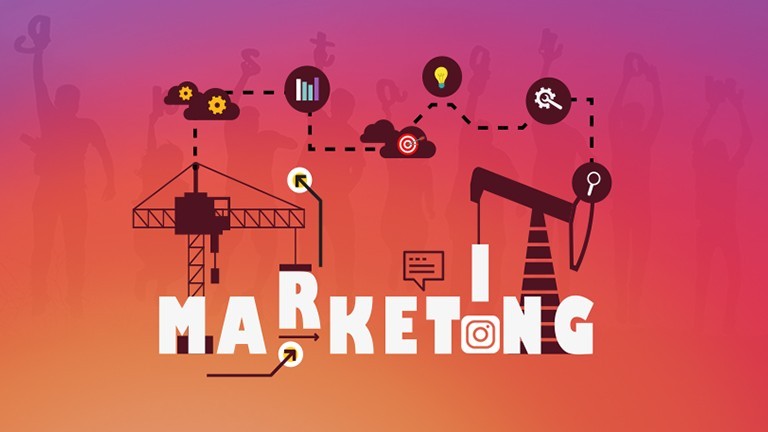 A picture says a thousand words, and Instagram is the best example. A branch of the Facebook Company, Instagram is a growing social media platform that offers extensive functionalities for advertisement and various post, story, carousel, and video options for marketing purposes.
Instagram is one of the most popular social media platforms where 60% of the users are looking for new products. Additionally, Instagram helps build your audience through social media marketing management tools that provide quantifiable results for all your social media marketing efforts.
If you are a business owner looking to recruit or pitch your services to professionals or decision-makers, LinkedIn is the ideal platform for your SMM efforts. LinkedIn offers over 500 million users, with most business owners or college-educated 25-year-olds eager to work and add value to your business.
BainBow provides you with extensive social media marketing packages for LinkedIn and helps you increase your brand identity while growing your business.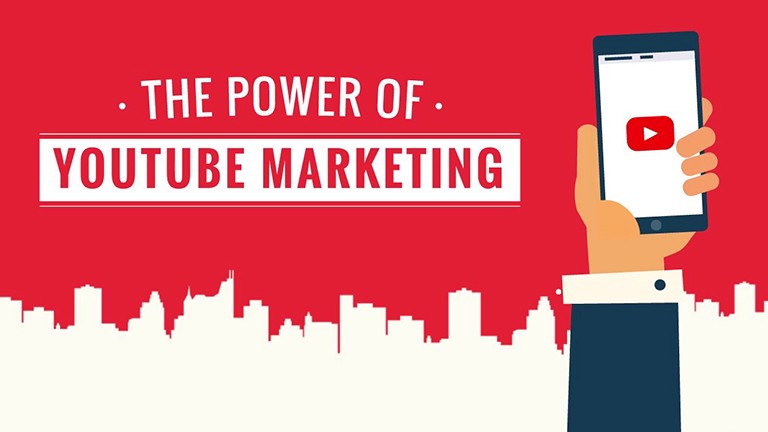 YouTube is a social media platform solely for videos. Marketing on YouTube requires specialization in videography. BainBow provides you with the best YouTube marketing strategies with extensive videography experts to help you promote your products or services. Moreover, YouTube advertisements is a vast scope for marketing and provide a wide range of target audiences. YouTube marketing works for not only online business owners but also offline business owners with brick-and-mortar stores.
In-Depth Understanding of SMM
Here are a list and in-depth detailing of features of all social media marketing aspects that help grow brand awareness, increase followers, and improve sales.
Unique Posts
BainBow creates unique targeted posts to earn new followers and engage current followers for your business page on social media. Our dedicated social media experts make customized posts depending on plans and publish them on your social media accounts after your team's approval.
Custom Image Creation
For social media platforms like Instagram and LinkedIn, we develop customized images for posts. Our dedicated team of social media experts and graphic designers coordinate to create the best designs and photos to maximize the impact of your social media existence.
Profile Photo Design
To improve your brand awareness and provide a positive vibe, our social media experts create customized photos for cover photos and profile photos. These personalized images help represent a professional approach to your customers and create a brand identity while adding to your brand value.
Social Media Optimization
If you are a new company on social media, the experts at BainBow will help you set up a well-optimized social media presence for your business. While your company will have complete ownership of the account, our social media experts will develop and publish personalized content to engage the target audience and grow your business.
Social Media Audit
Our dedicated social media account managers perform in-depth auditing of your social media accounts to create smart strategies to grow your business. They review your past posts, comments, and user engagement and develop a set of competitive and customized plans to fit your business objectives and requirements.
Brand Reputation Analysis
Brand reputation analysis allows you to discover the value and reputation of your Brand. Our dedicated social media experts browse through all comments on posts and find the negative comments against your company while recommending alternative strategies to improve brand trust and loyalty.
Post Ad Management
Social Media allows boosting post ads that have more functionalities than regular post ads. Our social media expert develops unique strategies for your social media platforms based on target audience research and discussions related to your company goals and provides an extensively aggressive ad campaign through social media advertising.
Competitor Analysis
Our social media experts perform an in-depth analysis of your competitor and their online performance across several social media platforms to provide you with detailed insight. Moreover, it allows you to spot competitor weaknesses and your opportunities to beat them by taking your business ahead of them with better campaign possibilities.
Data-Driven Strategy
Our social media experts provide a customized data-driven strategy for your social media marketing campaigns incorporated with advanced marketing technologies. These technologies feature machine-learning and artificial intelligence that provide our social media experts the opportunity to develop several customized strategies to assist you to your goal.
A Social Media Marketing Company can helps to solve
Why choose our Social Media Marketing Experts
BainBow offers an expert Social Media Marketing team capable of creating unique content for your social media platforms. Our contents are completely target-oriented, and our strategies provide maximum engagement from the audience.
Besides extensive social media marketing strategies, here are some of the main reasons why you should choose to work with us:
Industry-Leading Expertise
With BainBow, your business gains immediate access to some of the most experienced social media marketers in the industry. Moreover, we provide a dedicated design team, content developer team, and a social media manager that allows us to meet all your social media marketing requirements at ease.
Access to Advanced Marketing Softwares
Marketing software is a significant investment for companies beyond the scope of marketing. For a business to succeed in marketing in today's digital landscape, marketing software is one of the essential tools for sustainable strategy management.
BainBow provides you with a comprehensive marketing tool for all your social media marketing requirements along with a dedicated manager and a team of social media experts to meet all your business expectations and needs.
Improved Time Management
While many businesses have in-house teams dedicated to social media marketing efforts, not all companies can afford to have one. BainBow provide an expert team of social media marketers and experts that help you represent a unique presence on all social media platforms while you can route all your resources to essential business processes and maintain the workflow.
Improved In-house Resources
When a company invests in Social Media Marketing, it is looking for returns such as increased brand awareness or improved sales. Limited social media marketing experience does not let you deliver on your expectations. Hiring a social media marketing service provider gives you access to a whole new array of expertise, tools, and strategies that can deliver the best results for your desired social media campaigns. Moreover, a social media marketing service provider collaborates with the in-house team helps you focus a lot of your time and efforts on other business processes.
Improved Social Media Marketing Return on Investment
When marketing or advertising your business, it is essential for you to maintain your budget to stay on track with your investments. An experienced social media marketing provider can help you earn an exceptional return on investment (ROI).
Partnering with an expert social media marketing service provider allows you to successfully incorporate unique and cost-effective social media strategies that help your in-house team maintain a consistently increasing return on investment.
We would love to hear about your business and how we can help, schedule your FREE 1 hour consultation today. Lets connect!