As a Top Facebook Marketing Company in Ludhiana, Punjab
we can help you reach your ideal customer and promote your business, effectively and efficiently.
BainBow is a Facebook Marketing Company in India that knows the minutiae of advertising on Facebook and has a record of helping a big clientele. Our professional Facebook advertising services can scale up quickly and make your small business reach peaks. We have worked with many big businesses to increase their sales with our best Facebook marketing services in Ludhiana,Punjab.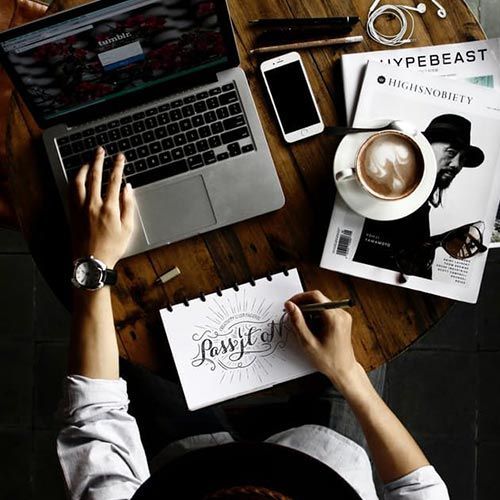 Facebook is the largest social network by so far, with approximate 2 billion daily active users. It is also the cheapest way to increase your exposure to potential customers, making it perfect for Small & Medium Businesses.
Facebook is one of those websites that have seen great growth over last few years. It can also be used as a promotional tool to assist generating lead, building brand, etc. A well prepared social strategy can assist you in getting high returns from these marketing platforms.
So In this digitally competing world, you cannot just rely on  just traditional marketing practices for advertising your products or services to your target audience. Today, there is no place better than social media platforms to advertise your offerings and get the attention of your target audience.
That's why our team of Facebook Advertising experts always make sure your adverts are shown in front of the right audience at the right time which helps you to increase conversions and generate more sales.
Why Facebook For Marketing & Ads?
Due to the nature of the platform and the data it collects from users, Facebook targeting options are incredibly detailed, with the ability to target the most relevant audience based on interest, demographics, location, behavior etc. In addition to this, Facebook has several objective types and ad formats, which allows advertisers to create ads intended for a specific action i.e drive footfall to a local store or generate online conversions.
In addition to using Facebook's own audiences, we can create custom and re-marketing audiences, allowing us to reach users that have previously engaged with your brand before – this is great for building brand loyalty and retention.
So till now if your brand is not on Facebook then you are missing out big opportunity to reaching a large bank of potential customers for your business. that's where our Facebook Marketing & Advertising Company will help you. below is the list of some benefits of using Facebook marketing & Advertising 
Our Facebook Marketing Services Includes
Because Facebook is a social media platform where the users spend time to relax, we make sure that we convey our client's advertising message to their audience without hampering their relax time. Therefore, our ads management services stand out from the rest.
Page likes is the indicator of how your business is being perceived by the target audience. By providing relevant and informative content, we help our clients gain the trust of their audience that is indicated in an increase in the page likes.
No business can succeed today if they don't make an effort to communicate and interact with their target audience. We facilitate this user engagement to ensure that the clients' target audience becomes loyal to their brand.
Branding is the absolute need for every business today. In this cross-cutting competitive business environment, raising awareness around your brand can be difficult. At BainBow, our creativity will help you cross this hurdle.
By implementing Facebook advertisement strategies, we make sure to come up with engaging ads that redirect the user to your desktop or mobile app to improve your app's downloads and engagements.
Increase Local Traffic & Reach
While global presence is important, a business should also pay equal attention to the local audience. By creating customized ads, Facebook gives you many creative ways in which you can increase your reach and local traffic.
Our Instagram Marketing Plans
Frequently Asked Questions
About Instagram Growth & Marketing
We would love to hear about your business and how we can help, schedule your FREE 1 hour consultation today. Lets connect!